News
In a world where energy is the new gold standard, can the conservation issue be maintained?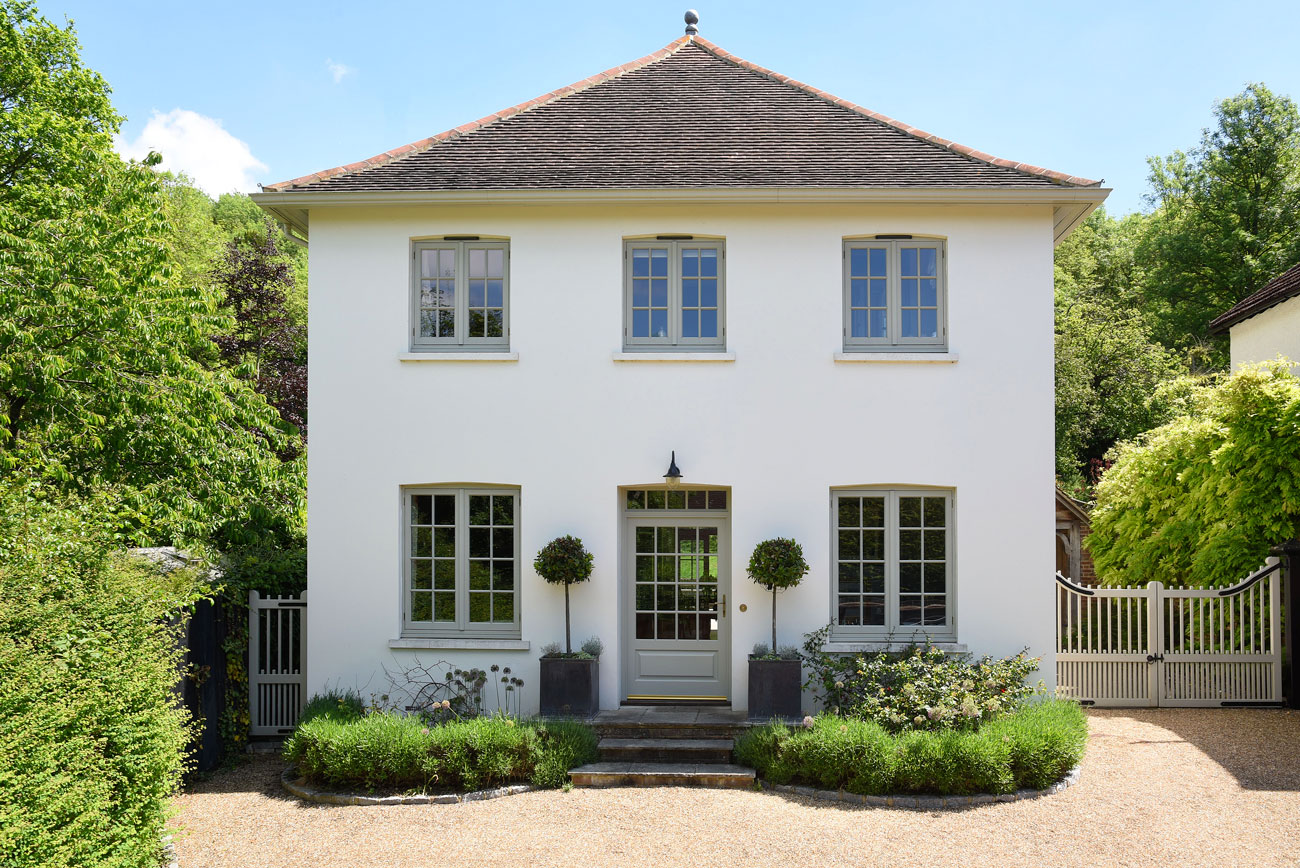 Timber is quite rightly taking back its place as the obvious choice for the material to be used to produce today's windows and doors.
Our Chairman, Roy Wakeman OBE takes to the floor in this informative piece looking at the debate for conservation, sustainability, environmental credentials and the wishes of homeowners.
Timber is sustainable, energy efficient and over 60 years life it has been proven to be carbon negative. Claims that are backed up by facts and can be found on the WWA (Wood Window Alliance) website.
Timber was the first material that man used to make things with, as well as keep him warm and as fuel to cook his food, so we are talking about a seriously long time compared to oil based material like plastic that have only relatively recently been developed and used; less than 120 years!
Conservation of historic homes
The argument from conservation bodies and owners of period properties come to the fore in my experience whenever someone wants to invest in their properties and improve them, and quite rightly so. No one surely wants to see ugly facades compared to historic design such as Elizabethan, Georgian, Edwardian and Victorian so from that point of view design is critical, and the fine lines particularly in joinery products like windows and doors need to be maintained if replacement products are to be installed in such properties of these eras. As timber was used originally it does provide the answer when it comes to maintaining these features, no matter how the engineers try to replicate the joints and glazing bar details provided by the original timber material; the plastic industry fails to meet the criteria.
Research backs timber
It has also been proven through the Herriot Watt University LCA study commissioned by the WWA, that plastic windows need to be replaced every 35 years or so whereas timber windows made to BWF (British Woodworking Federation) Wood Window Alliance standards will last a lifetime; 56-65 years is referred to in the study.
So whilst the original prime cost comparison between timber and plastic favours the artificial, in the long run timber is more cost effective. This does depend of course on preventative maintenance being carried out in accordance with the manufacturer's instructions whether for timber or plastic products.
So taking all of the important requirements of this modern world where we have to cut our carbon emissions, conserve energy and use sustainable products it doesn't need rocket science to support the argument for timber. Significant carbon savings can be made over this lifetime when substituting a timber window for that of PVC-U material which equates to roughly 1.5 tonnes of CO2 per average home. This is the equivalent of driving over 5,000 miles in a small family car, and is carbon negative.
Single glazed or double glazed windows
What do we do about the argument from the conservationists, who almost always insist on maintaining single glazing, to protect the integrity of the installation and glazing methods used in the original design and use of fenestration products? Should we still be using single glazed sash and casements, using putty for the fixing? It seems to me that this argument is fast losing its strength as the modern glazing methods using double and, in some cases triple glazing, is really the only way to go and satisfy the needs of the environmental legislation. Double glazed units of at least 24mm provides for the best thermal and acoustic performance. Modern Timber windows produced nowadays allow for the glazing to be applied from the inside so as to protect the integrity from the elements.
It beggars belief that, when from 5 feet away you wouldn't tell the difference between double glazed timber windows and putty glazed single glazed ones, the Conservation Officers and planning control object to the modern way of satisfying the real needs of the house owner. When I visited the Listed Property Show last year, over 95% of all visitors I spoke to on the matter, and they were all owners of listed properties wished for double glazed windows. In almost all cases they had refusals from their local planners to install modern double glazed timber windows, recommending, would you believe to install ugly secondary glazing. This last offer was bred in the 1960's and 70's along with ghastly plastic windows to create an industry that quickly grew to dominate the replacement window and doors market. Thank goodness this trend has now been reversed and timber is taking its rightful place at the top of the house holders wishes.
Another way of cutting corners on the subject of glazing has been the malpractice of using butchered double glazing spacer bars to reduce the width so as to create a narrow spaced double glazed unit. It has been proven that these untested products almost always fail in integrity in a short space of time. Our trade association, the, BWF (British Woodworking Federation) produces regular bulletins on these subjects and have particularly good advice not to use narrow space double glazed units unless they have been fully tested and certificated.
The acid test for any successful design or product application is the acceptability from the consumer to satisfy not only aesthetics but also performance against the elements and to satisfy today's modern requirements to save our planet.
The government is committed to building new homes from 2016 that would be zero carbon and the Zero Carbon Hub demonstrates this. The potential for timber based products to create a new generation of low-carbon energy efficient homes is huge.