News
Just launched….give your kerb appeal a boost with help from the new Timber Windows 'Door Portfolio'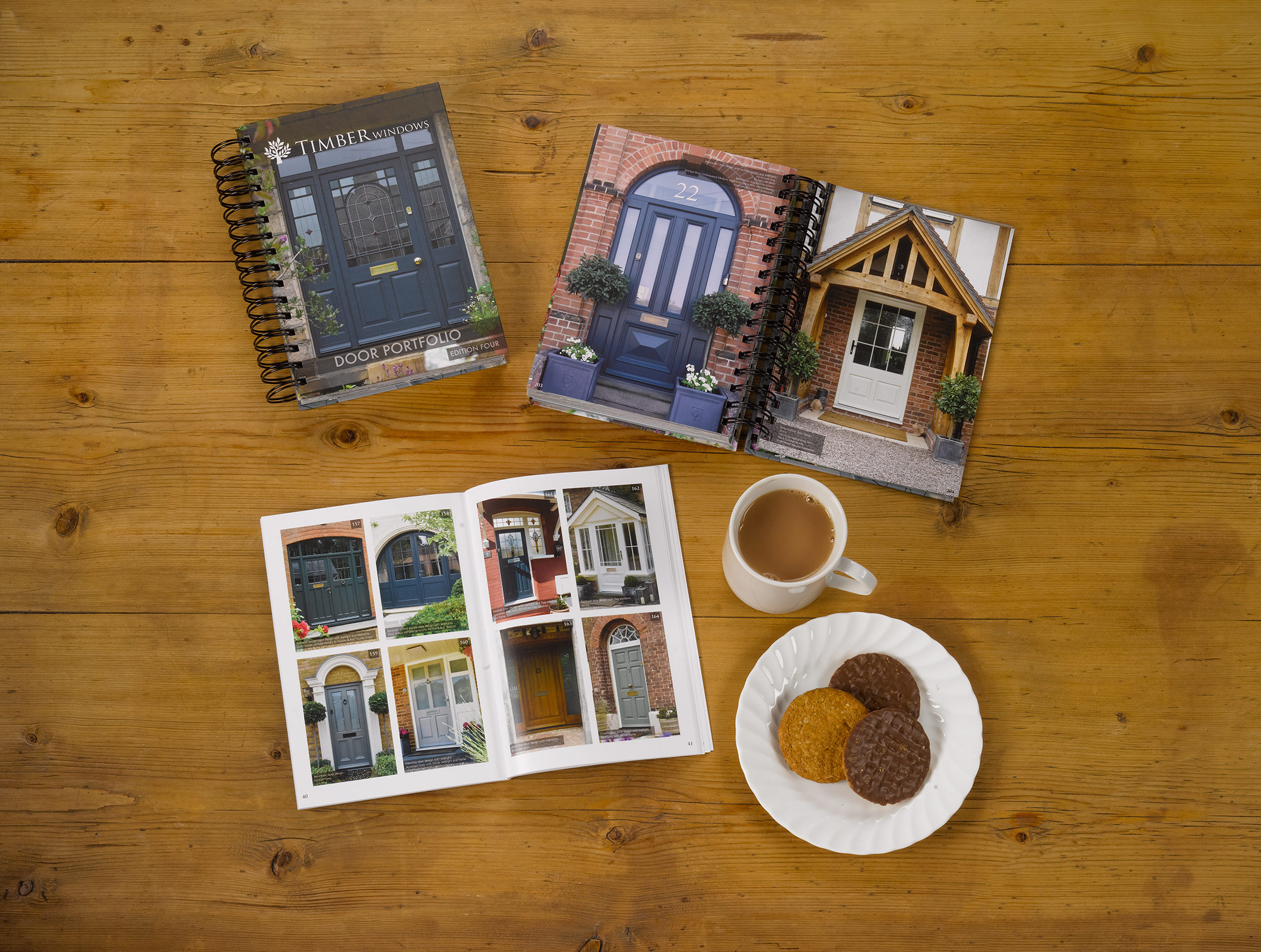 You could be forgiven for thinking that Timber Windows just manufacture beautiful windows, but take another look and you'll see that their product range extends to all manner of beautiful doors too.
Reassuringly solid, gorgeous, aesthetically pleasing doors are a speciality for Timber Windows. To showcase the options for the ultimate kerb appeal boost, the company has launched its latest brochure, the Door Portfolio. Now on its fourth edition, the Door Portfolio has been extended to feature 210 doors from happy customers all over the country, in all shapes, shades, sizes and styles.
Previously only available in reference form to view while visiting one of the 45 exquisite showrooms across England and Wales; Edition 4 of the Door Portfolio is also available in a handy takeaway format, so if the decision surrounding your new door needs a little more consideration, the browsing can continue from the comfort of the sofa!
Take inspiration from previous customer choices by combining the Door Portfolio with their Inspirations magazine, and couple them with the Timber Windows 'Choices' brochure to select ironmongery, glazing and colours, and create your very own dream door!
Despite showing 210 doors, this is merely a snapshot of the range…the possibilities for design and personalisation are almost endless.
Visit the showrooms page to find your nearest showroom, browse the products in person, in a friendly, unpressured environment and pick up a copy of the new Door Portfolio too.