News
Inspirations 8 now available – Get your free copy today!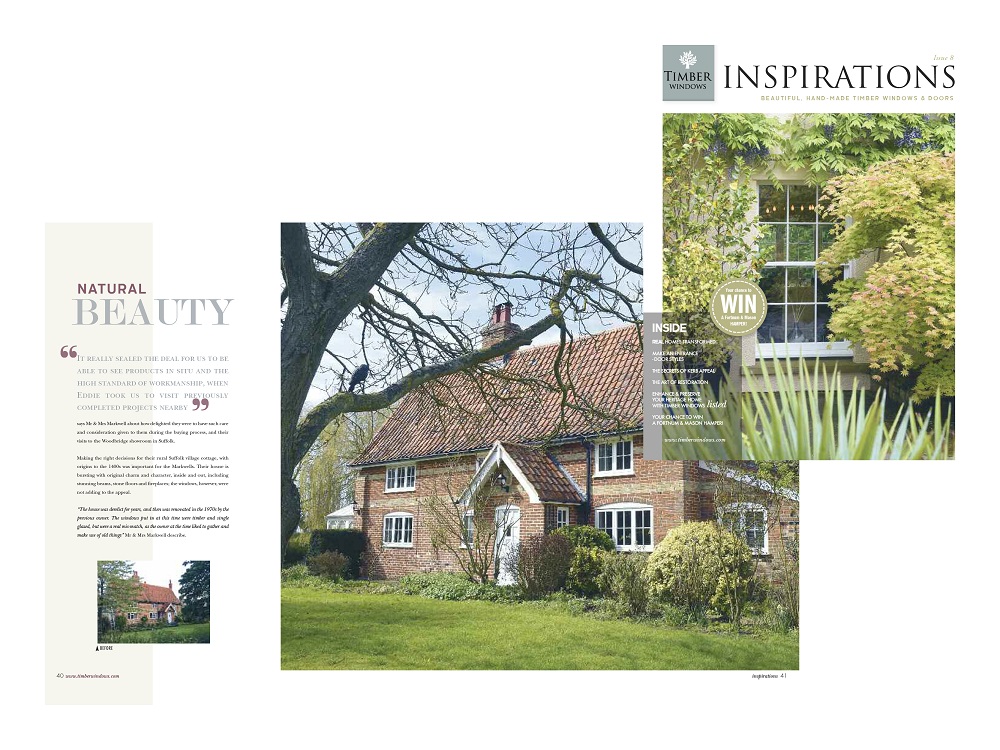 Are you thinking about replacing your windows and doors? Or perhaps you are looking for some new ideas and inspirations for your home?
To help you with this, we have now launched the biggest ever issue of our Inspirations magazine, showcasing some of the incredible windows and doors we have installed for our happy customers across the country.
As one of the most important decisions you will make for your property, choosing the most appropriate windows and doors is likely to take both time and quite possibly, a fair bit of research. So, how better to explain what a difference beautiful real timber windows and doors can make than by showing you around the properties of some our delighted customers.
Featuring a variety of architectural styles, properties from different eras, and a wide variety of personal taste, this magazine is perfect as both an enjoyable read and for learning how to make the most of your home.
You can download your free copy today here. Alternatively, pick up your free hard copy by visiting your local showroom. Our showroom teams are experts in the specification of our windows and doors and are happy to offer you the benefit of their expertise and experience in an unbiased way.