Stained, etched, leaded and patterned glass designs
A wide selection of glazing designs based on authentic Victorian stained glass motifs are available for use in our timber windows and doors, to further enhance their beauty.
These designs may be selected in a variety of colour finishes to complement your door, or add character to your windows too.
Traditional floral, geometric patterns and etched designs grace the range, and can be tailored in size to suit the door or window style and proportion.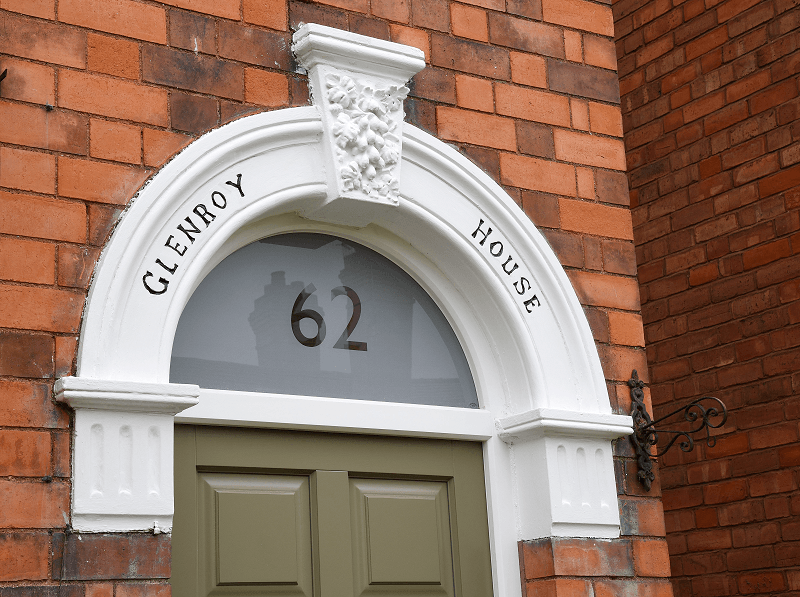 Bespoke glazing to custom designs are also possible, and can be discussed at your local Timber Windows showroom, along with the possibility of encapsulating original stained glazing panels into new windows and doors.
Stained glass designs can be combined with obscure or patterned background glass for an additional design twist or added privacy and security.
Sandblasted glass designs are also extremely popular with our customers choosing reversed out lettering or numbers, to display a house number, name, family name or anything of your choosing written in glass panels, toplights or sidelights – a fantastic finishing touch.
Many different possibilities can also be created with lead – this features in many of our stained glass patterns, whilst leaded designs can also be used stand alone in windows and doors – available in dark and light finishes, different sizes and jointed in different ways to recreate designs of the past or something entirely new.