News
Classic form or contemporary features – it's a matter of detail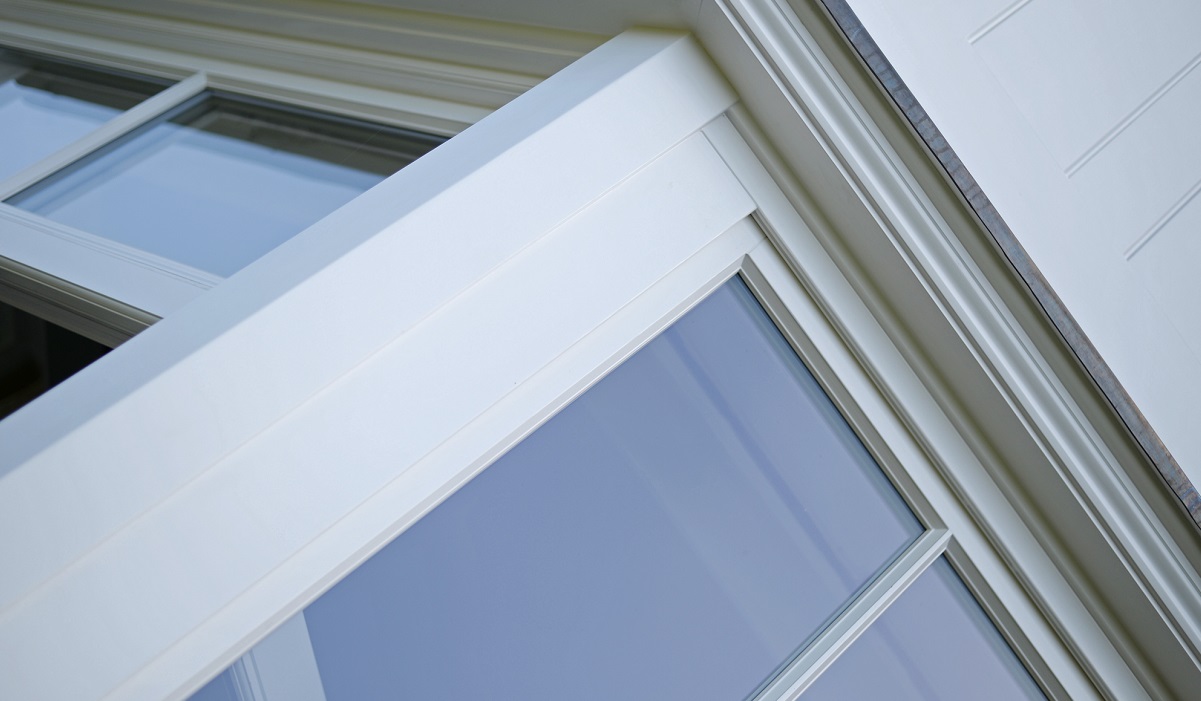 Timber is quite rightly taking back its place as the obvious choice for the material to be used to produce today's windows and doors.
Exterior and interior design appeal
The correct windows and doors will enhance a building from the outside as well as the inside. Externally, windows are fundamental to the look of all structures, which is especially important in our own homes; windows can literally make or break your home's kerb appeal.
When chosen and designed correctly, windows and doors can enhance the beauty of your home and design scheme incredibly; conversely, poor design and material choices will detract from your home's splendour, and can certainly affect its value.
Harmonious home
The feel and appearance of a home is a result of all components working in harmony to create a desired style or atmosphere, the secret being to avoid confusion between hard elements, those that are part of the fabric of the building and difficult to change, and softer elements of design such as general interior décor and furnishings. Windows and doors are not regularly or easily changed, therefore choosing timber as the right material for these will allow the rest of the home's design to succeed against the natural and comfortable feel they offer, which is especially noticeable when up close from the room side. Put simply, get the hard elements right and style will follow effortlessly.
Timber windows and doors in modern design
Catering for the contemporary home our windows and doors take on a clean, crisp persona with slim timber sections, square beading and modern detailing, with no presence of traditional moulding styles. In a modern home, the emphasis is often placed on large expanses of glass to create spectacular features, which can also incorporate items such as Bi-Folding doors or sliding Patio doors to create the ultimate seamless home and garden. Bold colour choices at both ends of the scale tend to typify the modern scheme, with 'Harewood grey' being a popular choice while simple, clean 'off white' is always current.



Traditional style
For the refurbishment and replacement of windows in traditional settings, our elegant sash windows or flush casements made in timber will always be the most appropriate option; ours are formed with classic style in mind combined with modern features for a truly authentic finish. Moulding designs typical of historical periods in varying sizes feature greatly to punctuate the glazing areas, while subtle shades of colour tend to be most fitting for preservation and conservation.



Home design trends
Whether you aspire to a design scheme that takes cues from the past, present day or are trying to tap into future trends, the idea of light, airy rooms will never be out of style, with many interior designers enjoying themes that'll be here for a good time to come; such as the ruffled edges of shabby chic or the naval blues and whites inspired by waterfront themes typical of New England residences. The correct style of windows in beautiful timber to suit the theme, are imperative to draw everything together and create the right backdrop.
An appreciation of times gone by is very much of the moment with many design schemes being inspired by retro and vintage themes; where eclectic pieces of furniture from the past are given a new lease of life or enjoyed in all their aged glory. Windows and doors made of the material of those periods, namely timber, is the only option that will truly complement such items and complete the authentic look.
A room should be considered as a whole with all fixtures and fittings, windows and doors included, and not just those easily changed, as contributing to a design scheme. Rather like a fine piece of furniture, quality and attention to detail will never go out of fashion.