Yorkshire
Timber Stable Door and Encapsulated Stained Glass Windows
It's no coincidence that the timber windows and doors chosen for this Yorkshire home fit seamlessly into the building; formerly a stable block, this brick built home retains many visual reminders of its original purpose in its countryside setting.
Mr& Mrs Allison initially had visions of a smaller scale replacement but were impressed with their discovery in Timber Windows at Harewood
"We are so happy with the results, our house is transformed…this is the best thing we have ever done to the house"
Mr & Mrs Allison – Yorkshire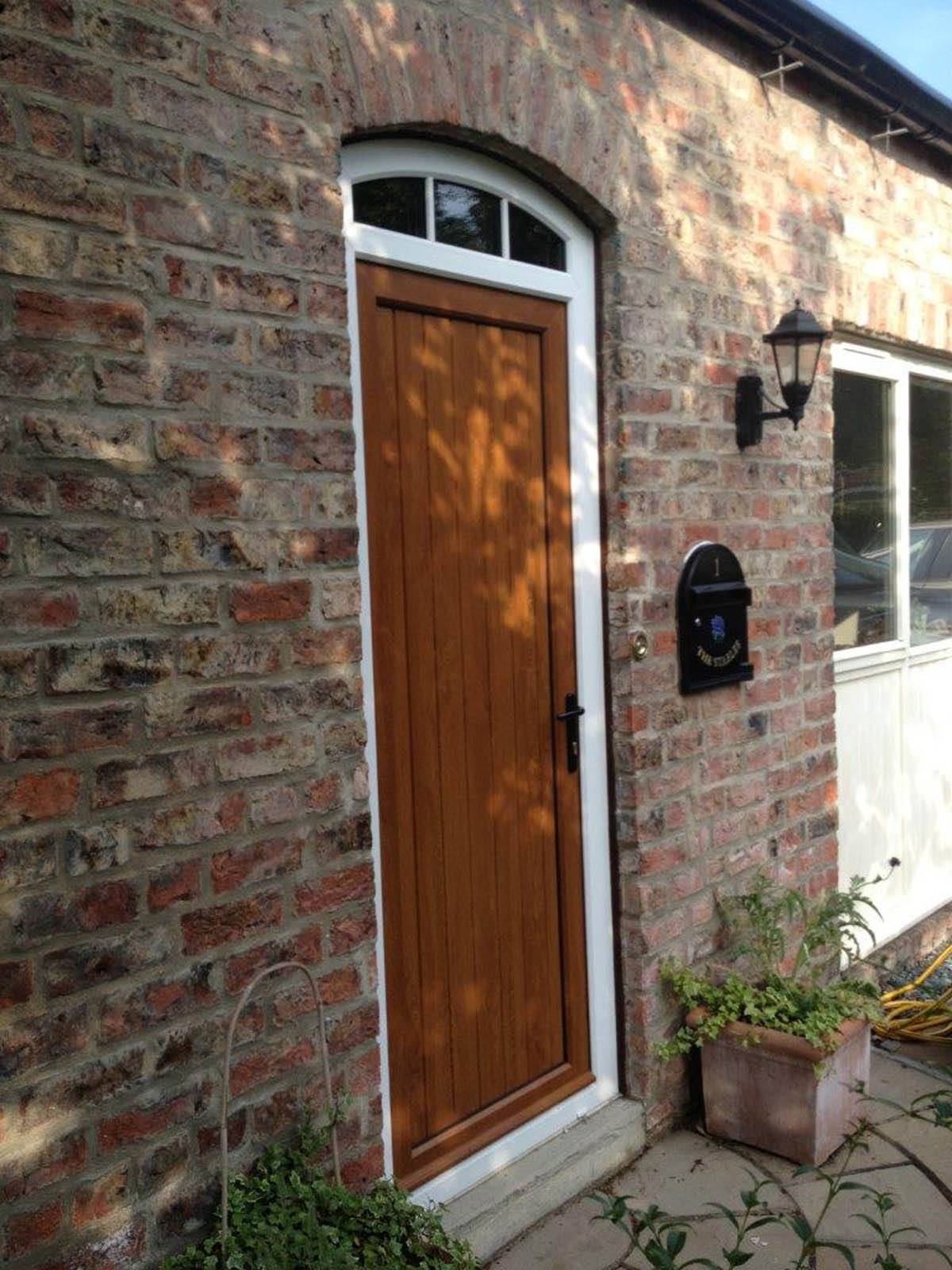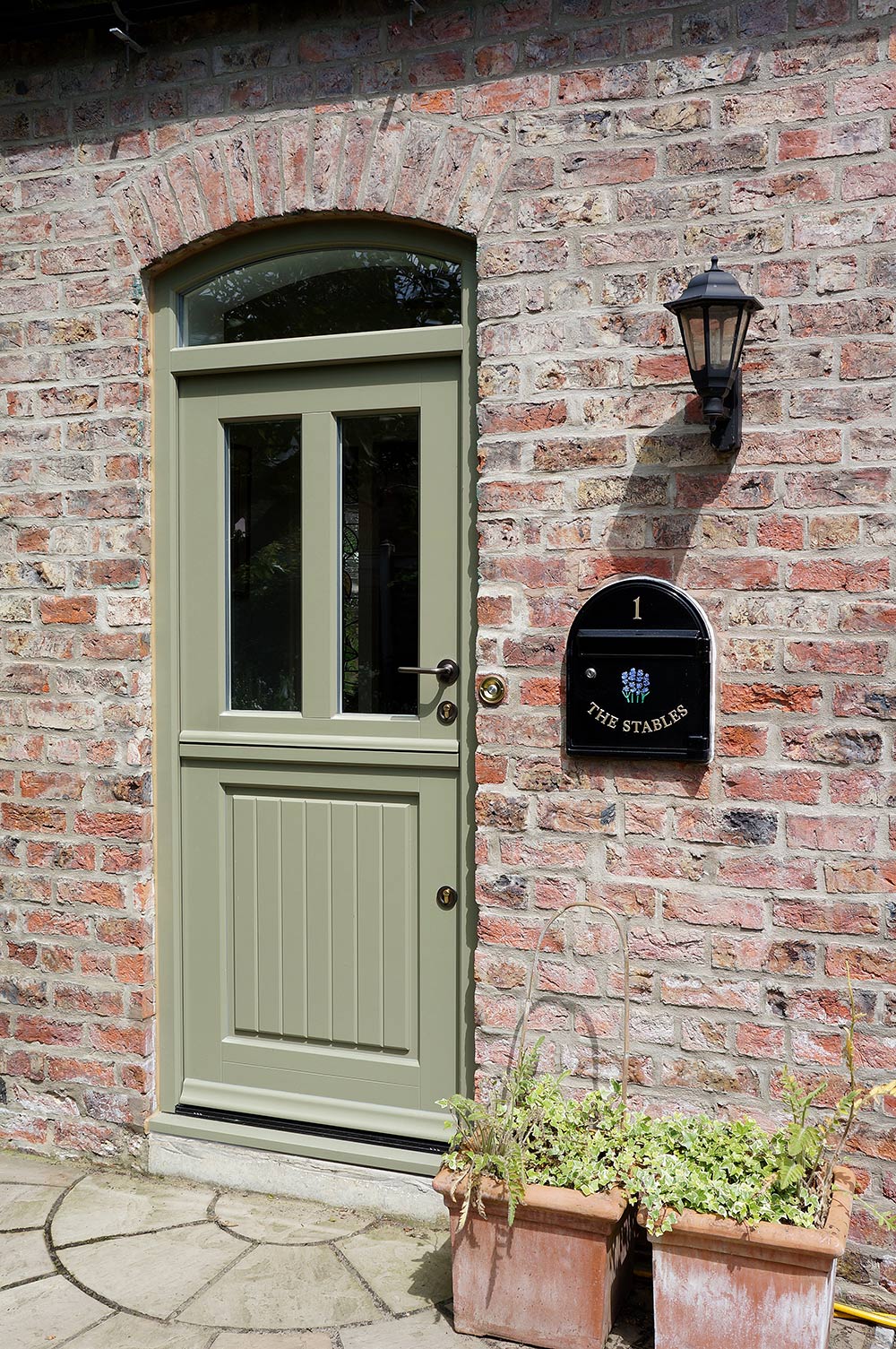 High Quality Windows and Doors
"We decided to replace three of our doors and looked for the very best quality timber windows in view of our previous experience with poor quality timber windows and unattractive uPVC doors. We decided to use Timber Windows at Harewood because our research told us that they made very high timber quality windows and doors, (this was backed up by a visit to their showroom), and because they very clearly demonstrated competency and knowledge."
"To cut a long story short, three doors became three doors and fourteen windows (the whole house) with lovely Samuel Heath bronze fittings"
Selected in Oxford Clay, many of the openings retain the original character such as the arched heads, with flush casement windows specified and made to measure from the Timber Windows range. Some areas didn't require opening windows or doors but having retained the openings, fixed glazing panels allow the maximum possible light to beam into the light, airy rooms.
Bespoke detailing and Encapsulated Hand Crafted Stained Glass Windows
Timber Windows at Harewood were able to assist with bespoke detailing too;
"Due to the nature of the house, every window and door is unique, and three of the windows had to contain existing hand crafted stained glass, which we had to get altered to fit the new windows. Timber Windows stepped in at short notice to get these re-encapsulated and we are very impressed with the final results."
Preserving the character of the external faces of this property was a crucial consideration and Timber Windows were able to deliver this with a quadruple panel fixture, featuring solid wood panels to the lower half and glazing to the upper half; all suited to match the style of the other windows and doors.
Never has there been a more perfect use for stable doors, and this property really makes the most of the opportunity; modern and technologically advanced but entirely traditional in their appearance. All were fitted with ironmongery from the exclusive Samuel Heath range; Bronze Restrained Door Levers along with Pear Drop Fasteners, Casement Stays and other matching accessories really complete the stylish finish.
Highly Trained Fitting Team
All Timber Windows showrooms pride themselves on providing an immaculate service from start to finish, including the use of highly trained fitting teams;
"All of the windows and doors were fitted over four days. We were very impressed with the fitting team and we are so happy with the results, our house is transformed, everyone who visits is so impressed with the results! This is the best thing we have ever done to the house."
"In summary, Timber Windows provided us with a super product, brilliant customer service (way beyond that expected) and a superb result. We thoroughly recommend them to anyone and would just like to say a big THANK YOU to the whole team."