Somerset
Cottage Flush Casements and Doors – 17th Century Cottage
The Talley's instantly fell in love with their 17th century Somerset cottage when they moved in two years ago, although they wanted to improve it and put their own stamp on it.
Out with ill fitting, old windows
"The cottage had various different styles of single glazed, old wooden windows, and as we're in a conservation area we wanted to make sure we abided by the council guidelines that home improvements should be in keeping with the house and surrounding village. We felt the house deserved good quality timber windows."
Neighbours and complete strangers have been stopping in the street to compliment our lovely new windows and colour!
Mr & Mrs Talley
Product choice and attention to detail from Timber Windows
First discovering Timber Windows via an advertisement, followed by a browse online and a visit to their local showroom, Mr & Mrs Talley also visited a couple of other potential companies, "the service from Timber Windows has been really good. Elsewhere with the other companies we considered we found there was a lack of product choice and one of the other companies even got the sizes and details wrong on their quotation; so simply put we didn't have any confidence in their abilities."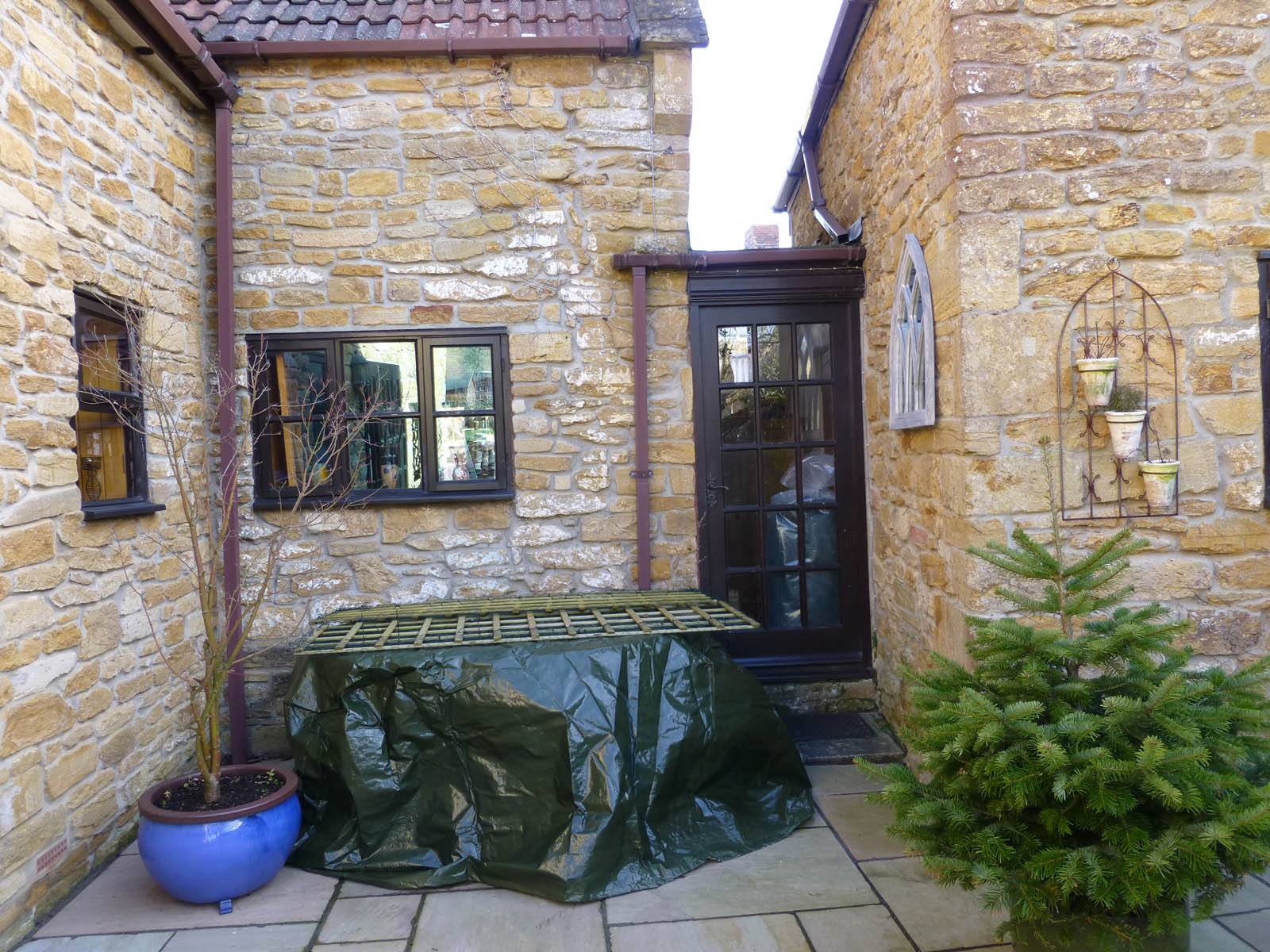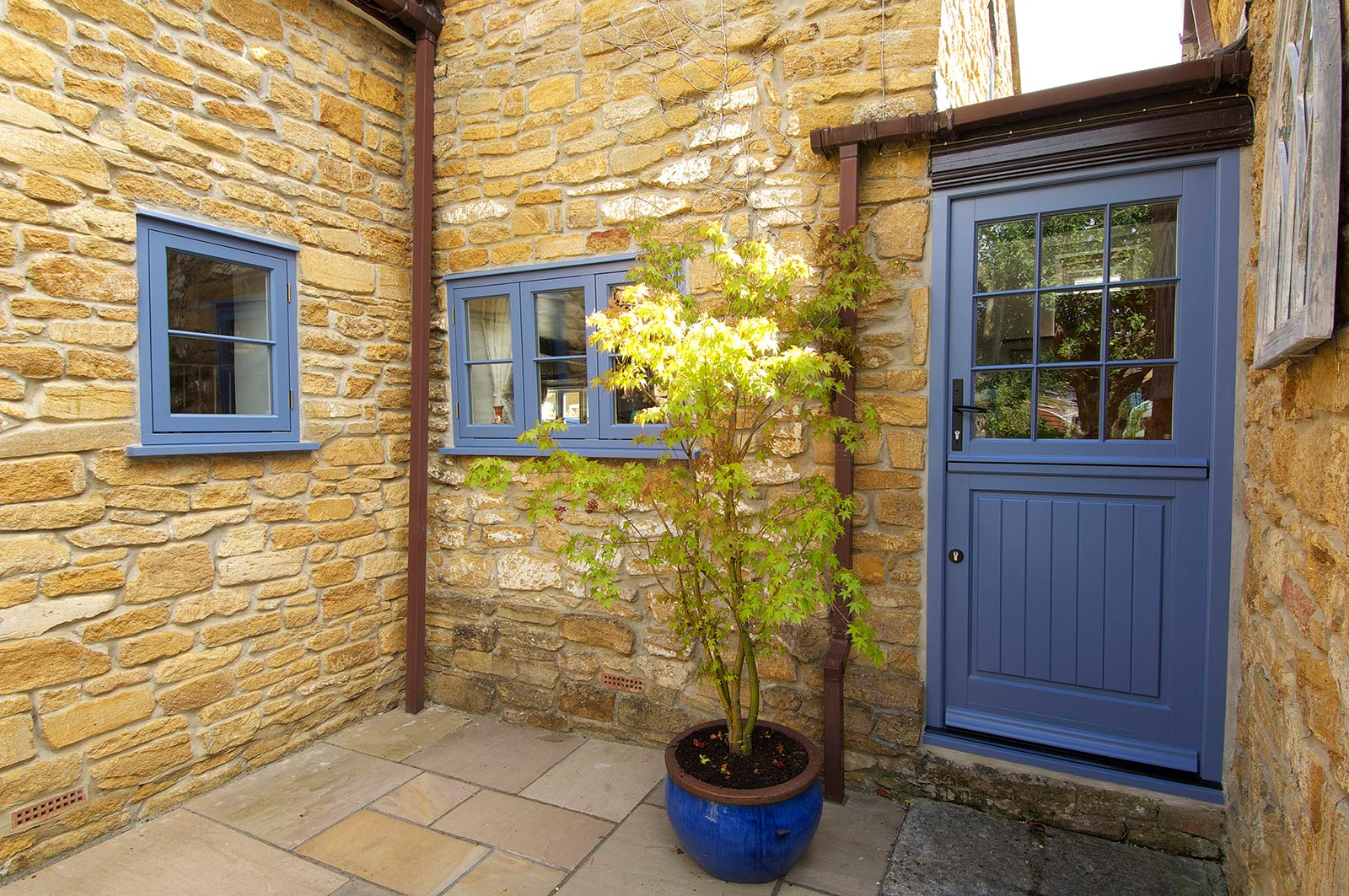 "We wanted something a bit different with the colour of the new windows and doors, and Timber Windows helped us by presenting an array of options."
Cottage Flush Casements; a fitting choice
The homeowners chose their Cottage Flush Casement windows and entrance doors to all be finished in 'Blue Grey' and manufactured in Engineered Meranti Hardwood with black ironmongery.
"The design of the windows is more balanced now; the sightlines are important and getting this right made an instant improvement. The old windows were rotten in most cases with poor glazing, so the rooms feel much lighter than before."
A beautifully finished timber window and door installation
The Talley's were also pleased with the installation process, "it took about a week which was actually a bit quicker than expected. The installers did a beautiful job of the finishing details, matching in the cement around the windows perfectly; we can't even tell where the joins are. There was no mess, and all in all, it was really very good."
A great job all round, and one appreciated not only by the homeowners, "neighbours and complete strangers have been stopping in the street to compliment our lovely new windows and colour!"