Dorking, Surrey
Flush Casement Windows, Sash Windows and Entrance Door
"The products are very good quality and have proved to be very beneficial for improved insulation."
"We avoided stark white for the joinery, as we prefer a softer finish and I feel this has helped keep the house looking as good now as it did when it was built."
"We wouldn't hesitate to recommend the Timber Windows product range, they've truly stood the test of time."
The test of time
2017 marked the ten-year anniversary of the stunning Garden House within the Surrey Hills Area of Outstanding Natural Beauty, being built and its beautiful timber windows and door being installed.
Mr and Mrs Clark's idea for their new house came to them in the early 2000's, "I sketched a drawing of my vision for our ideal new home, and spent the next three years preparing for the project and seeking planning approval, and then a further 18 months building the house" Mr Clark explains.
The French Grey finished casement windows and door on the front elevation, and sash windows to the rear were installed in early 2007.
TEN YEARS ON AND STILL BEAUTIFUL
Having now lived in their new home with their timber windows and doors for ten years, Mr & Mrs Clark are as happy today as they were in 2007, "the finish is beautiful, and we have exactly the same feelings today as we did ten years ago; the quality is spot on."
Timber Windows, and our local showroom in Guildford was recommended to Mr & Mrs Clark through their architect, and as a house and product designer himself, Mr Clark has gone on to use the Timber Windows product range in a number of projects that he has been involved in since, "I would be disappointed if I couldn't use the products now."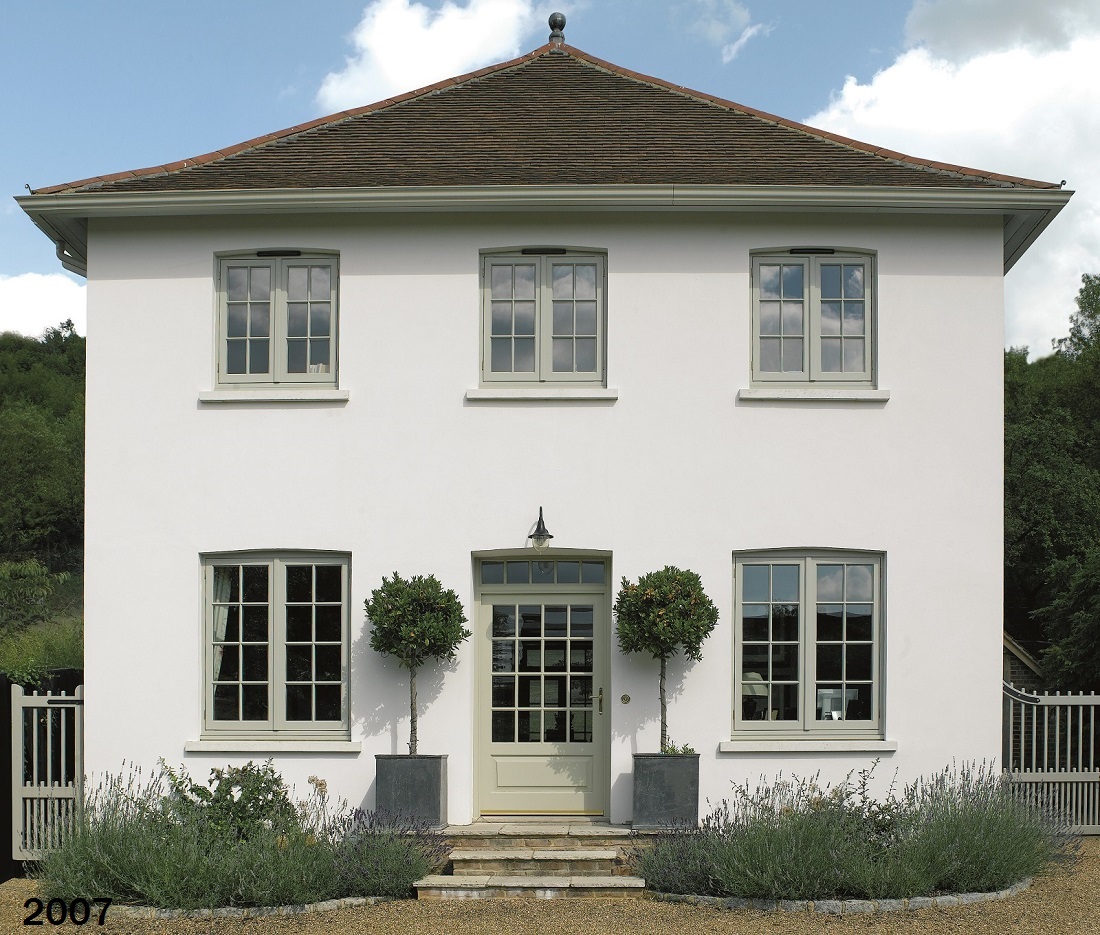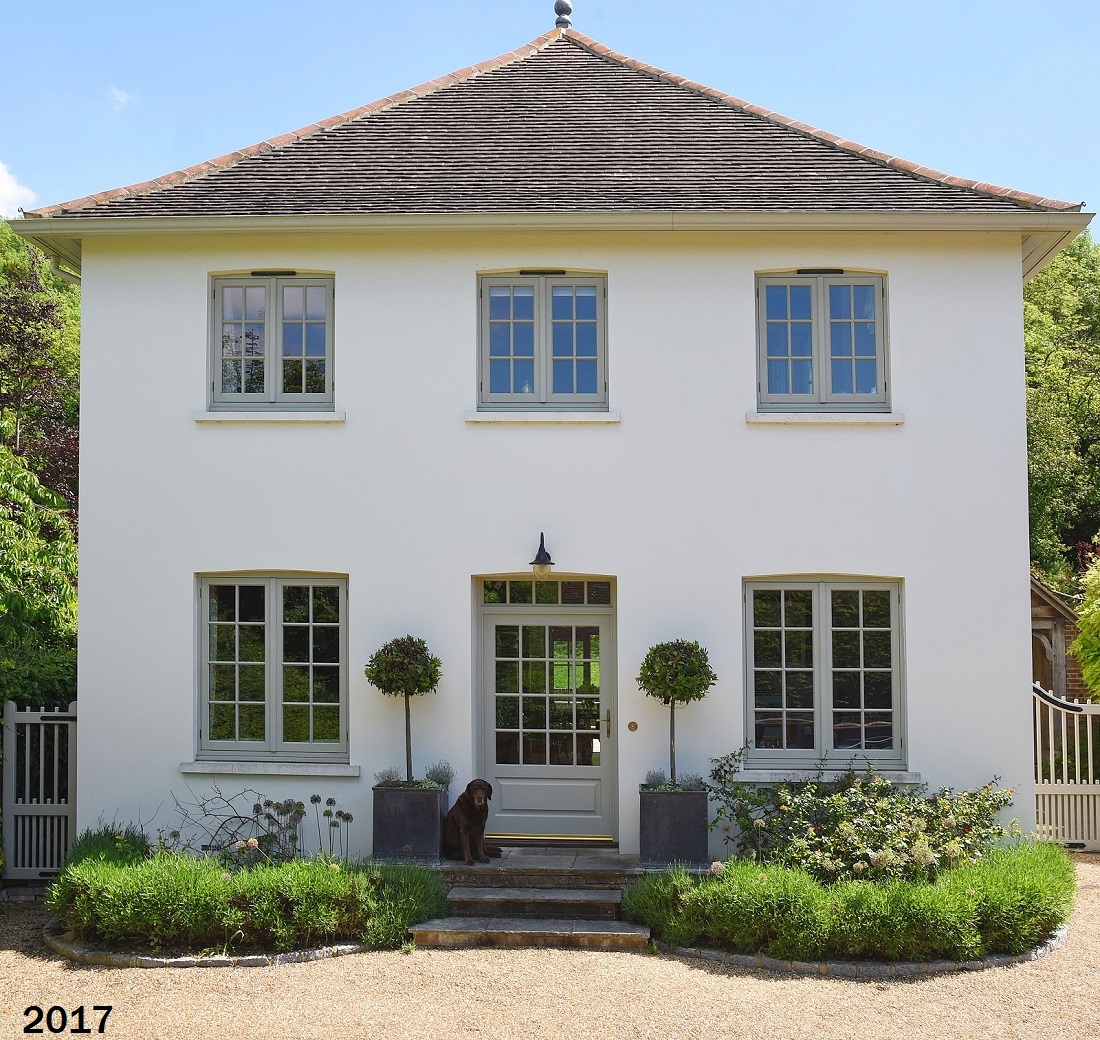 Highly Recommended
Mr Clark describes the maintenance of the products and his day-to-day experience of living with them, "we clean them every two months, with a simple wipe down of the frames included. The south facing side windows were only repainted in the past year, and we don't expect we'll be redecorating the front for at least another couple of years; the finish has lasted extremely well. We avoided stark white for the joinery, as we prefer a softer finish and I feel this has helped keep the house looking as good now as it did when it was built. We wouldn't hesitate to recommend the Timber Windows product range, they've truly stood the test of time."