Yorkshire
Flush Casement Windows, Entrance Doors, French and Bi-Fold Doors
Having moved in some 2 decades ago, the Lang family had bought the house of their dreams on the edge of rural Leeds. The original steel and wooden framed windows were tired and letting in unwanted draughts and condensation. Mr and Mrs Lang opted for PVC replacements as this was the 'done thing' at the time.
"We put in plastic windows about 20 years ago, in hindsight they never looked right for the house"
says Mr Lang. He was correct, the style and layout really detracted from the appearance of this beautiful home.
"My wife and I had put all of our time and effort into our business, so sadly our house had suffered and was in need of thorough refurbishment"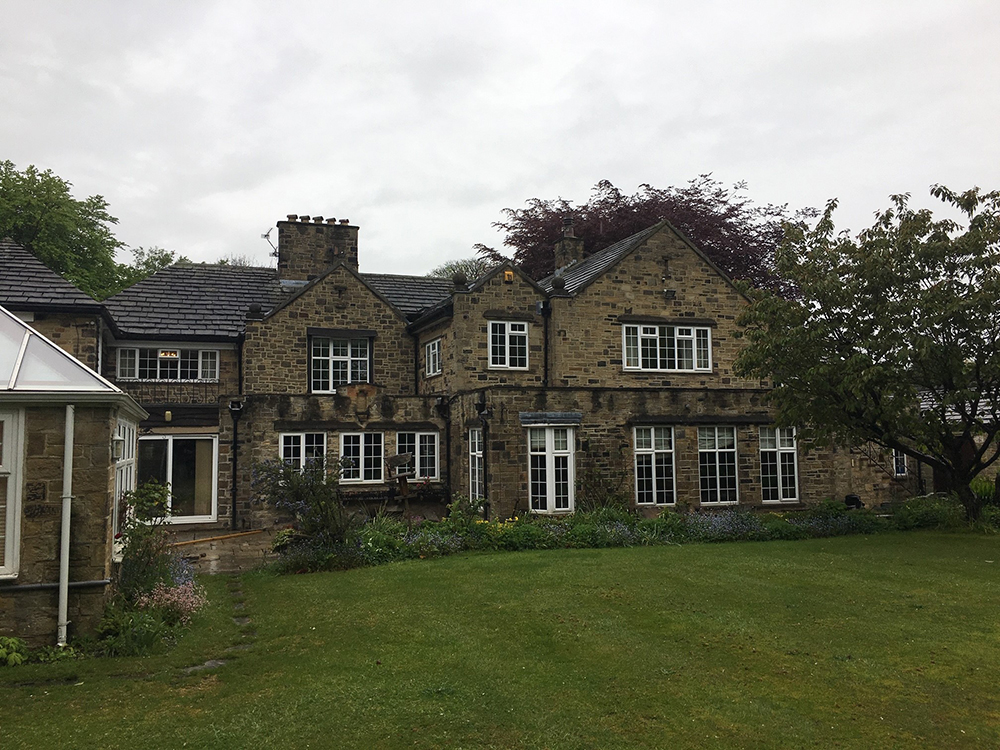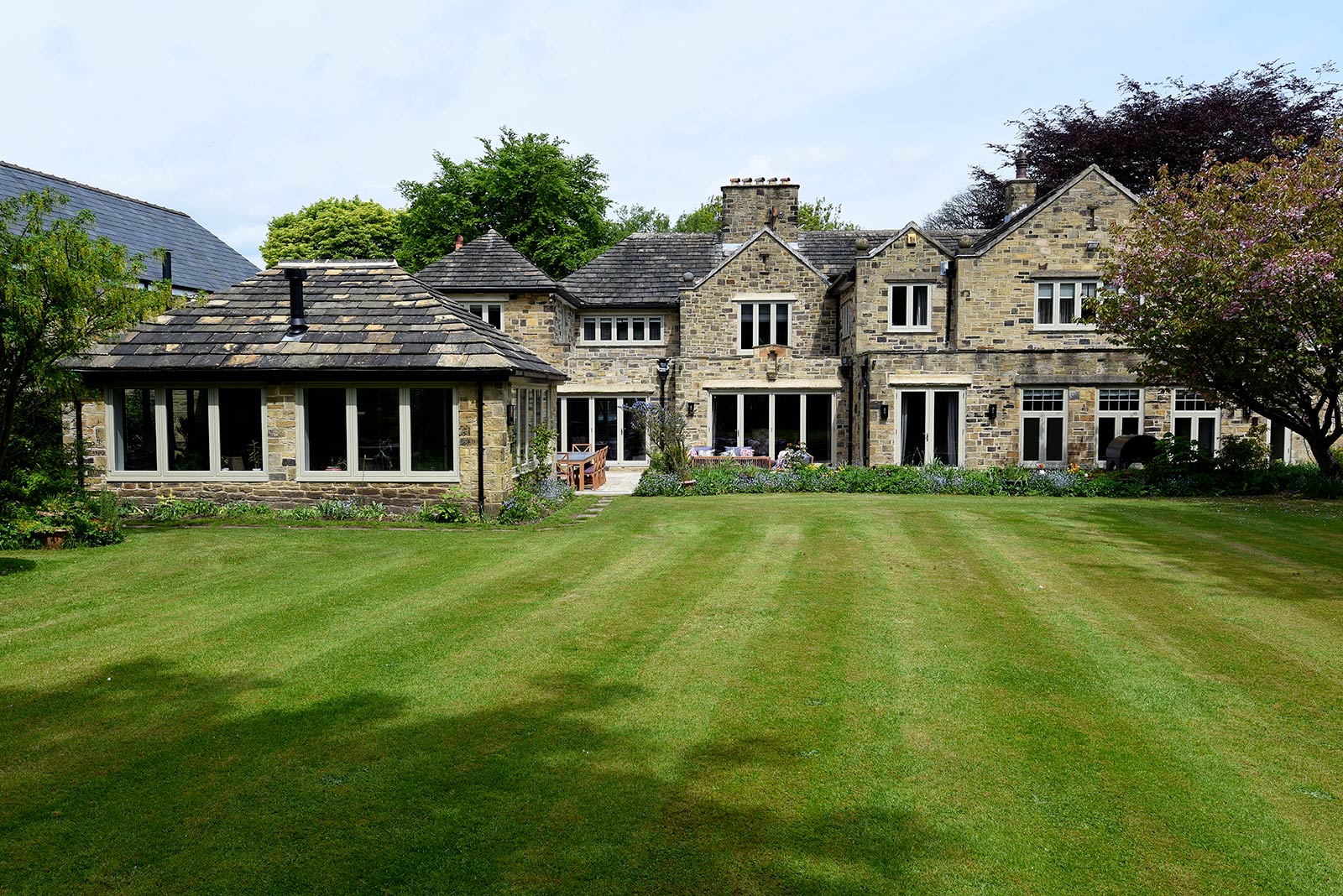 Impressive Quality and Finish
Initially interested in replacing and adding doors to the back of their home as part of a smaller project, Mr and Mrs Lang called into our Harewood showroom to discuss the options. Following a home survey by one of our team, we put together a Photoshop illustration of what the front of the property could look like with the correct style of window and a suitable colour.
"We wanted a quality product so as to complement the stature of the property. We were instantly impressed with the finish and quality of the products on show"
says Mr Lang.
French Grey flush casements with a single horizontal glazing bar at the front give the whole property a cleaner, more balanced look. The rear of the property looks out over mature gardens so we went for large expanses of glazing and removed the horizontal bar so not to detract from the view.
A mixture of Bi-Folding and French doors were used across the rear to suit the individual rooms and how they were used.
Grand Scale Renovation
Although this installation was part of a much larger renovation, it's clear to see the difference the correct product can make to a home.
"We were instantly impressed with the finish and quality".
"The windows and doors now look very nice, and really make the house look good; it's had a real upgrade".