Fully exploring the Timber Windows range
The owner of this stylish terraced townhouse has taken the opportunity to give their entrance-way a bold new look, by exploring the various options available from our range, whilst giving a nod to the door it replaced.
The Kingston door is a classic style, providing a traditional aesthetic, with its pairing of raised and fielded panels and glazed areas.
The choice of a 'Burgundy' finish provides a refreshing new look. It was important on this occasion to retain the toplight, a key feature of all the homes in the street, meaning the new door and frame is fitted below this original panel.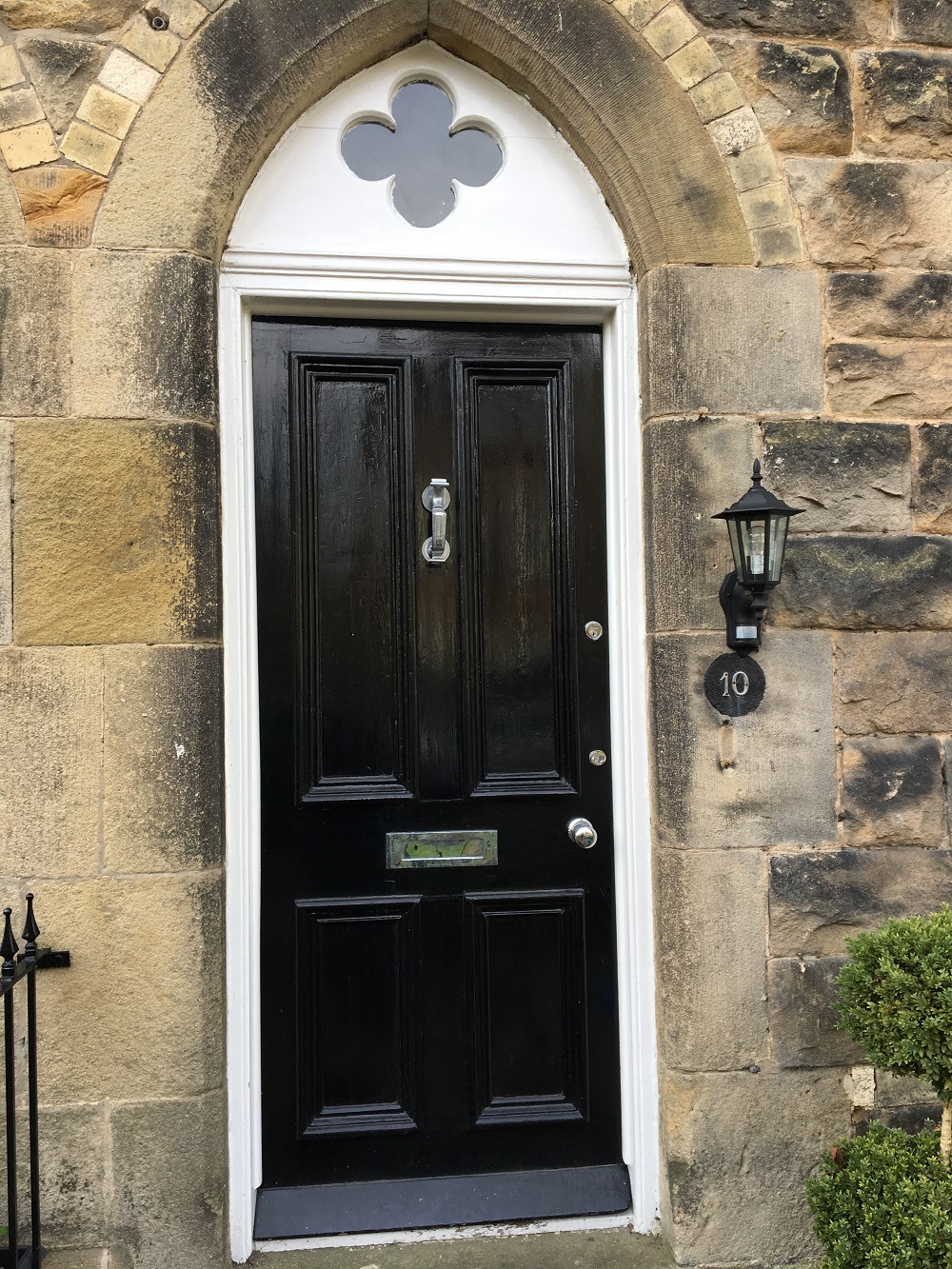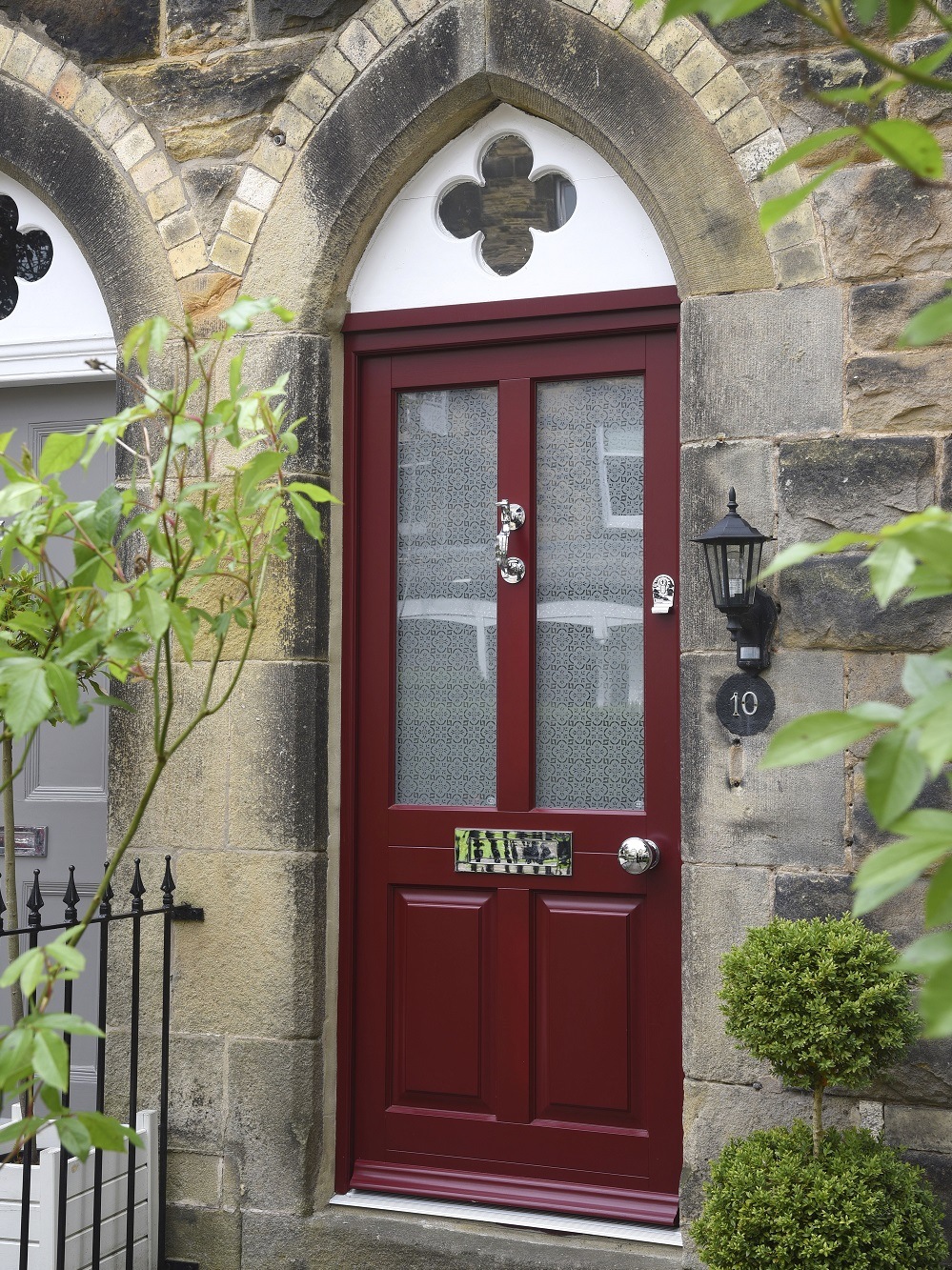 Samuel Heath and etched glass complete the individual look
The ironmongery has been selected as both an update and giving a sense of familiarity to its predecessor, in Polished Chrome. A Doctor's knocker, medium sized letter plate, Profile door knob and escutcheon, all from Samuel Heath, are complementary additions.
The glass area of the new door, allows more light into the hallway, and paired with the 'Canterbury' etched glass, a level of obscurity for privacy is added, as well as being an ornate feature.
Our door range comes as standard with a multi-point locking mechanism, engaging hook bolts and deadlocks in various places around its perimeter; a welcome update to security levels versus old doors, adding to the feeling of solidity and reassurance in its use.