Increasing kerb appeal with a new front door
"Our old front door was very tired and in need of replacement"
the Heslin family recall.
Over the past few years, the Victorian house had been undergoing sympathetic renovations throughout, with the door being the last item, once all the building work was completed.
"We couldn't wait to see the back of the 80's entrance; it wasn't at all in keeping with the architecture of the house."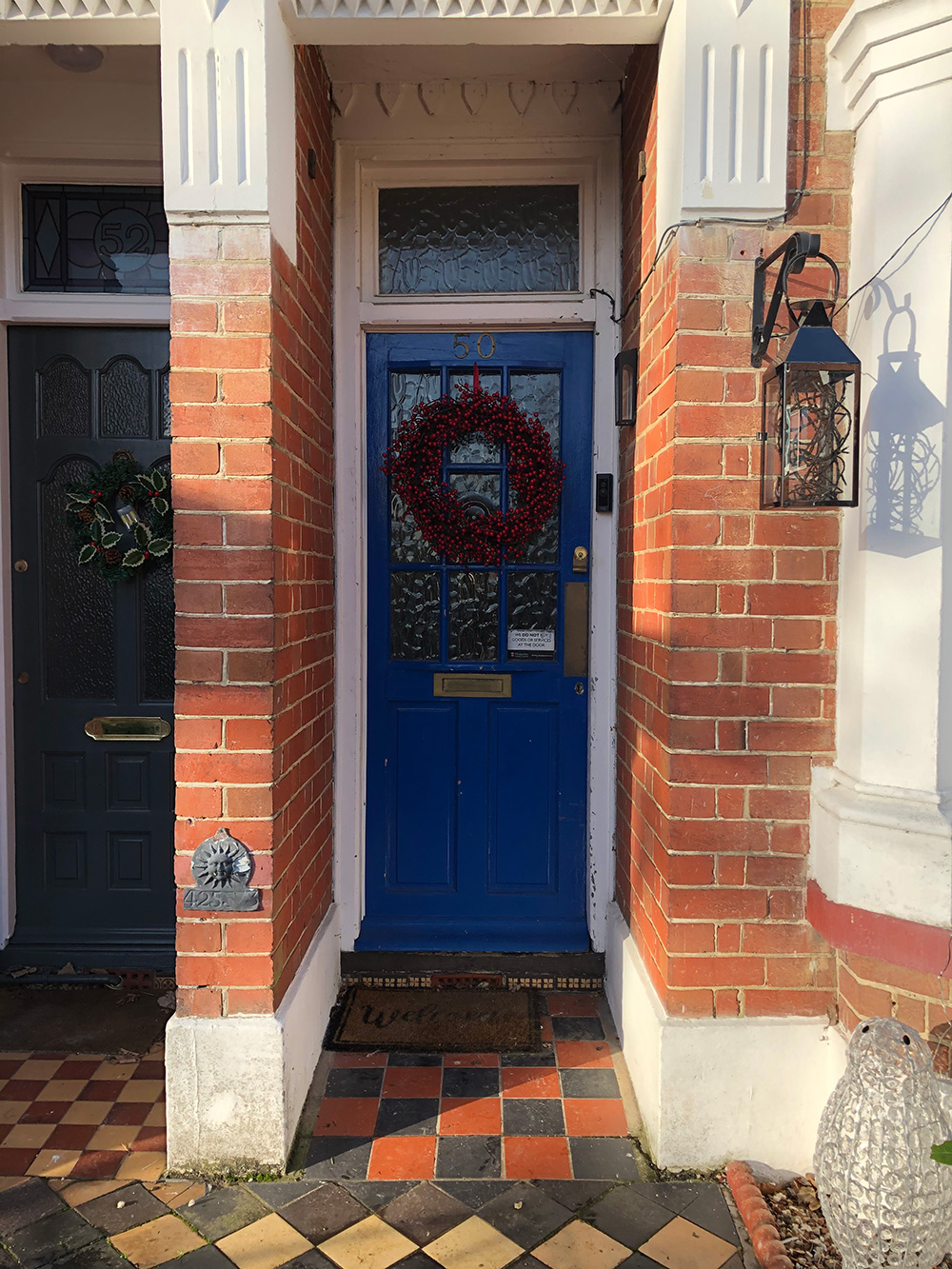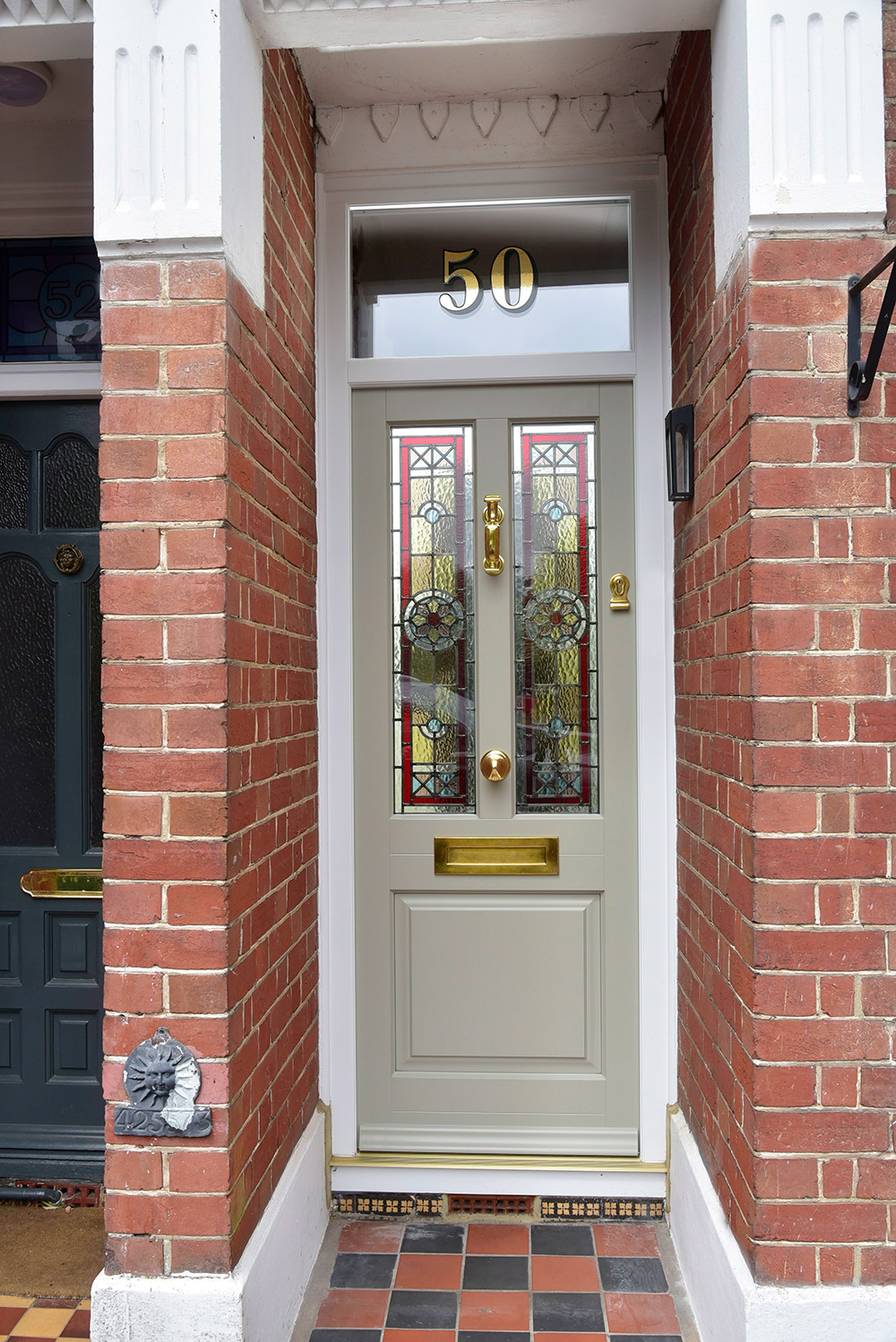 Bespoke, original stained glass design
"We spent a lot of time looking at original stained-glass examples in our neighbourhood, and created our own interpretation of the glass that appears on our neighbour's house."
The owners chose a Prestbury design door in 'French Grey' with a 'White' frame, starring the bespoke leaded, stained glass and accompanied by Polished Brass ironmongery.
"It is so well made and the colours from the glazing look beautiful, both inside and out. It was worth all the time we spent deliberating over door styles, glazing and colour options. Plus, no more draughts is a bonus!"
"We wanted the best of both worlds; a traditional-style with stained glass and a secure, draught free door"
"We absolutely love the new door, it makes me smile every time I come home"