North London
Timber Flush Casement Windows
Having now lived with the new windows for a couple of years I have really come to appreciate how draught free they are.
Mr & Mrs Perks
Refurbishment project
On the leafy streets of North London sits this charming semi-detached Edwardian property, home to Mr & Mrs Perks. Having moved in just over two years ago, the couple knew they were taking on a sizeable project with the whole house requiring an overhaul, in particular the windows needed pretty immediate attention, "our original Edwardian windows had layers of old varnish and paint which had effectively sealed them shut. The original windows also let in a lot of draught and traffic noise, so we decided to replace them completely to maximise our comfort" explains Mrs Perks.
Design and aesthetics in keeping with the area the house is situated in was an important consideration, "it was necessary to keep the integrity of the Edwardian style, and as we are semi-detached it was important not to look too dissimilar to our conjoined neighbours, and indeed the rest of the street."
Timber Windows of Hampstead & Highgate
Their local showroom is Timber Windows of Hampstead & Highgate, and as described by Mrs Perks, they received a very high level of service there, "Our former flat was just round the corner from the showroom, so when we knew we were moving, we dropped in and were very impressed by the quality of the materials and the helpful advice given."
The couple took away a brochure and continued their research until their new home was ready for the change, "learning more about the products from the brochure, I liked the idea of a product that could offer security, a durable finish, noise reduction and heat retention without having to go down the uPVC route, which we knew would compromise the aesthetic of the property."
Mr & Mrs Perks opted for clean, white, traditional flush casement windows manufactured in engineered European Redwood, fitted with contrasting black period ironmongery and monkey tail handles, "we chose a style that would emphasise the high ceilings of the property, and as we had found the living areas to be rather dark previously we also wanted to let in as much light as possible."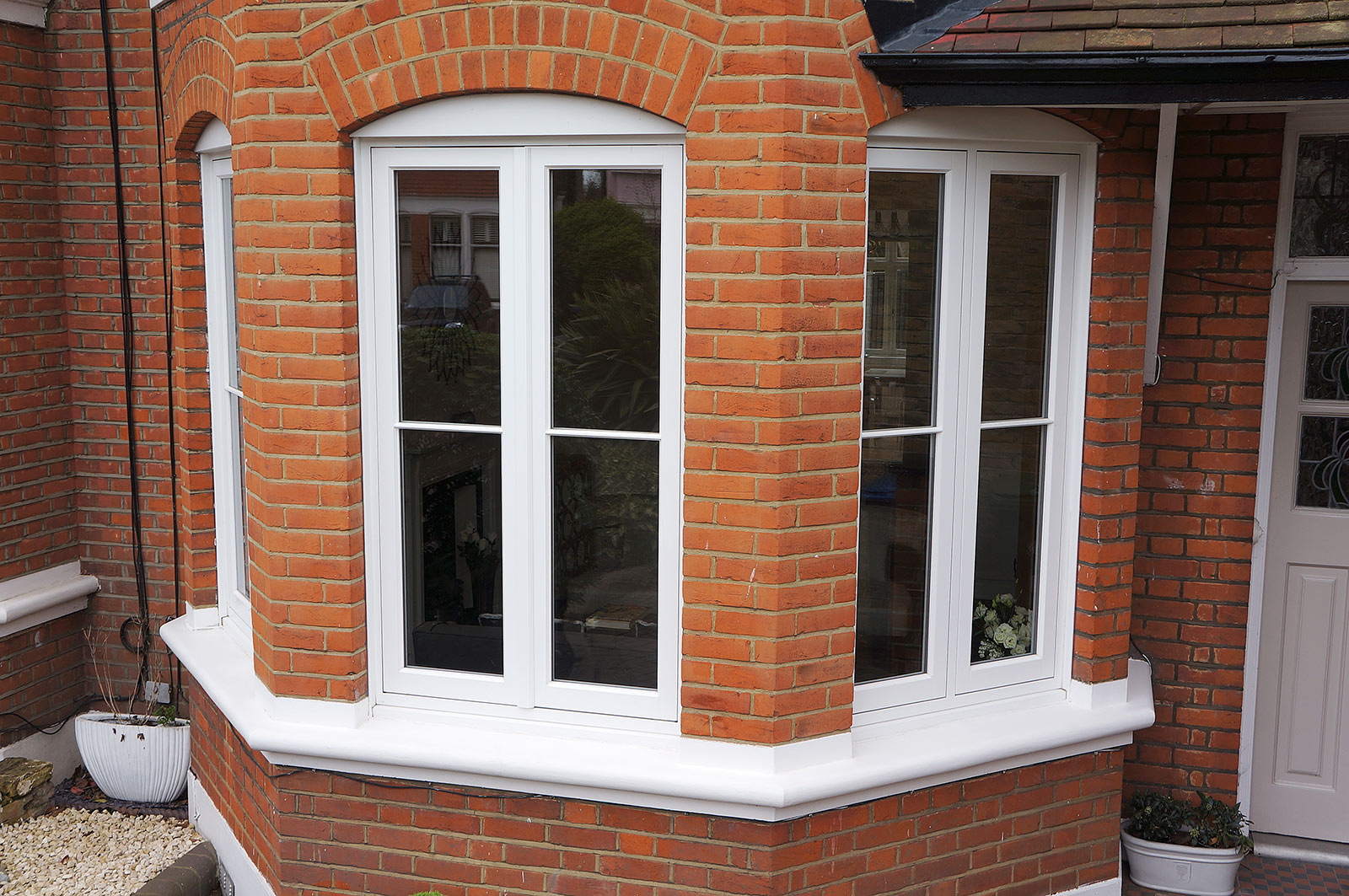 Installation a joy
The excellent service continued throughout the process too, "the team that installed the windows were a joy; hardworking and professional, yet fun to have around, so they made the whole experience more relaxed. I was also delighted that they were able to create a decorative architrave that was in-keeping with the Edwardian style, so the property could retain its period feature."
The homeowners are ultimately delighted with this stage in their renovation, "replacing the windows is probably the biggest renovation project we have undertaken since we moved in, yet it remains the most 'trouble-free' project so far. I am very pleased with the product generally, but more specifically, having now lived with the new windows for a couple of years, I have really come to appreciate how draught free they are, especially when compared to other wooden windows in the house that had been put in place by the previous owners."
"The neighbours have all been very positive too, which is a relief, as when you live in a row of period houses I believe it is important to consider the aesthetics of the street too. Overall, what we have gained is a more contemporary, stripped down version of the existing windows."