Hampshire
Entrance Door & Listed Cottage Casement Windows
Restoring a Listed Building
This exquisite West Sussex property, with previous Crown ownership dates to the 1300s, and some seven centuries later, is looking as good as ever, thanks to the care and attention taken by current owners, the Jeppesens.
Bought as a renovation project, this and another property in the grounds have been lovingly restored as select holiday homes.
"Our architect loves history and carried out lots of research; of particular interest to him are Listed properties"
Mrs Jeppesen comments.
Carrying out ground-up renovations, with the aid of their architect, the clients were able to put forward a strong case to the governing authority, for works to be carried out to the Grade II Listed structures.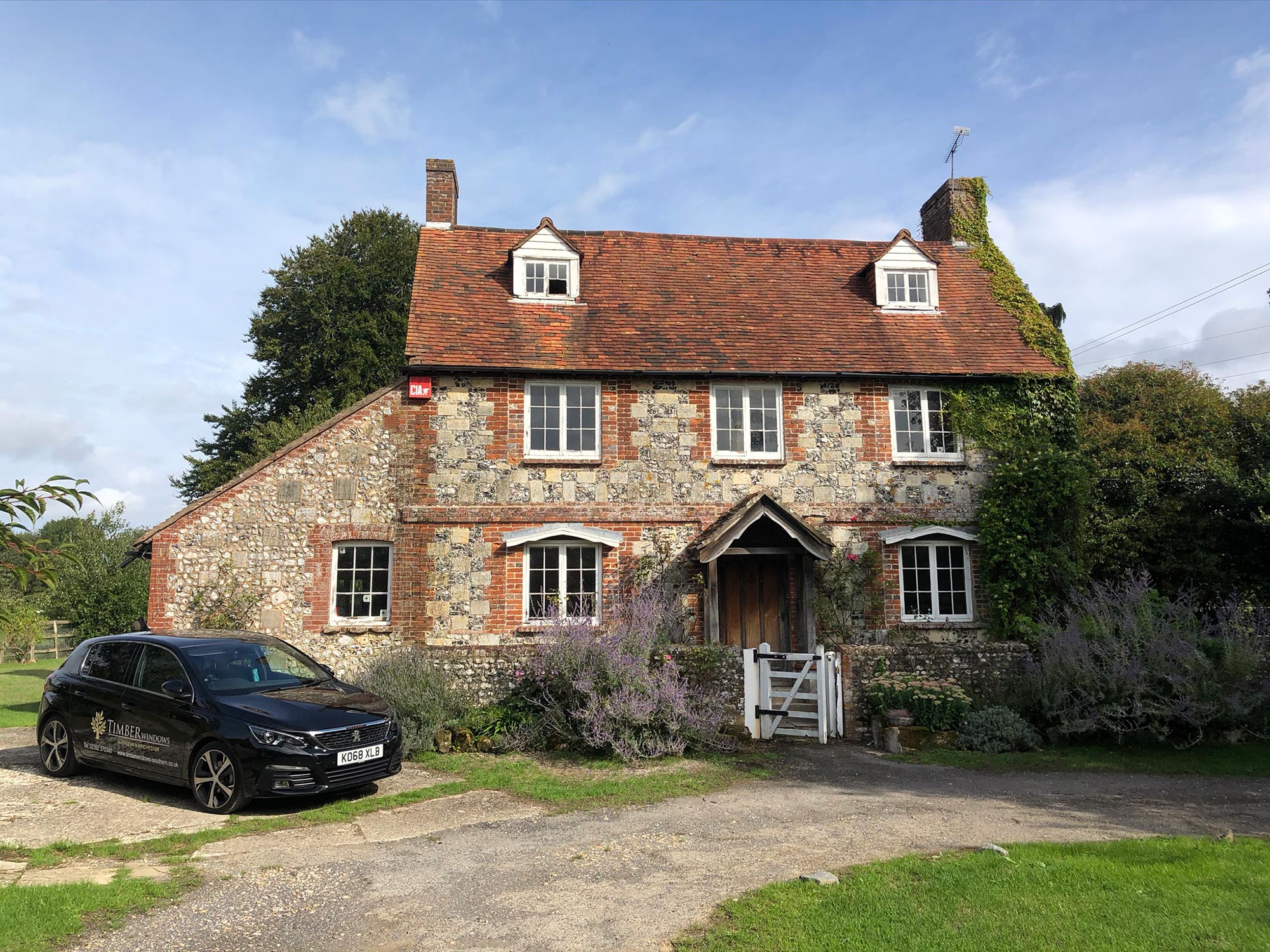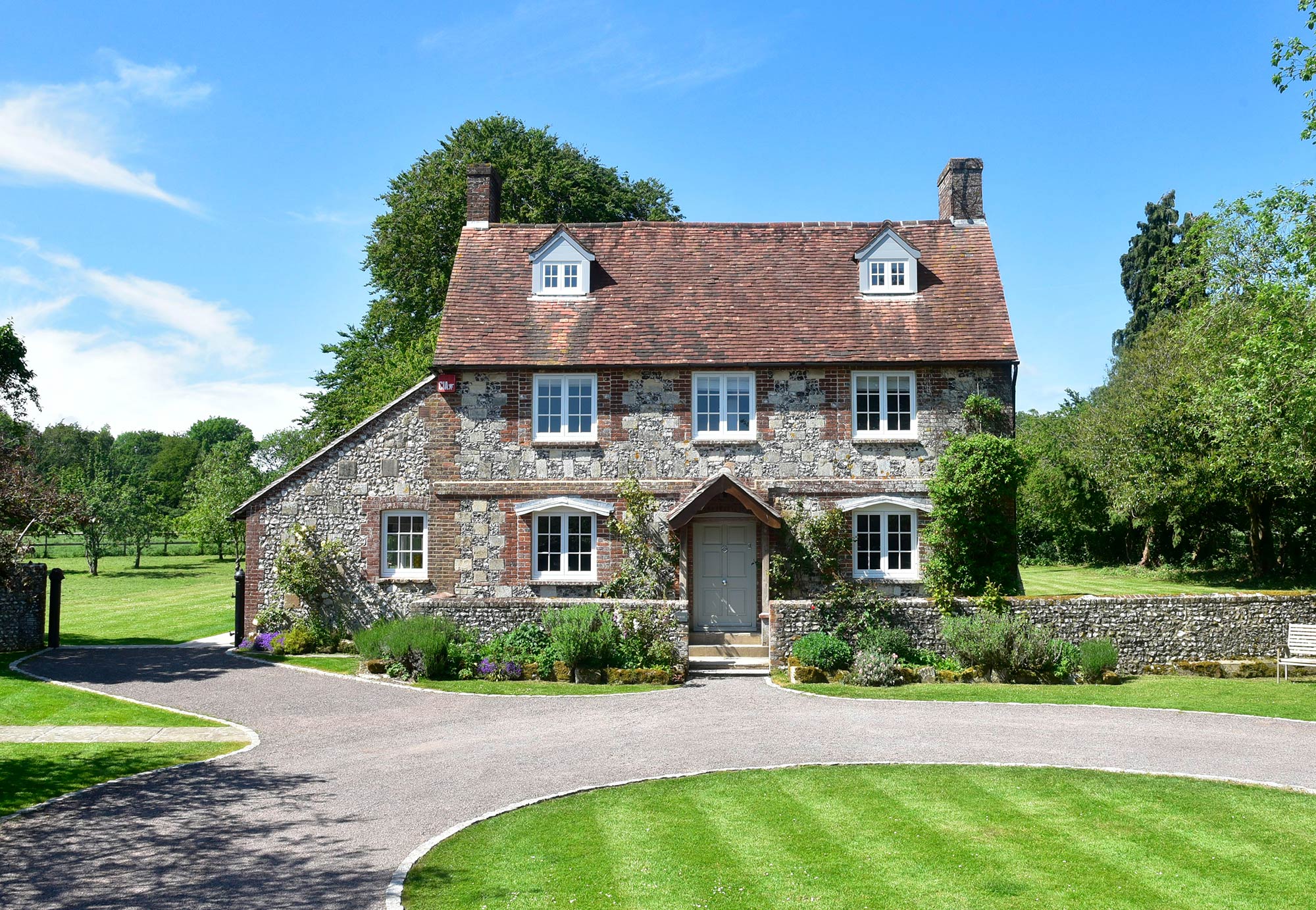 New Timber Windows for Listed Building
"In the main house, the windows were derelict, the glass hanging out, broken and rotten throughout. They also had origins in the 1980s, meaning there was no historic integrity worth maintaining."
An online search led the owners to the Horndean showroom,
"we were really impressed by the products and taken by how lovely they were."
"The conservation officers accepted the product, with double glazing permitted on all sides apart from the front façade, where single glazing was insisted upon."
Thermally efficient Timber windows
The single glazed option from Timber Windows provides superior levels of insulation when compared to windows of old, and when combined with the double-glazing elsewhere in the property, has made for a much more comfortable cottage.
"The windows shut tight, give no leaks and are much warmer – they have also had a dramatic effect on the appearance of the house."
"The fitting was great…fabulous…very professional"
"The windows shut tight, give no leaks and are much warmer"