Gloucestershire
Slim Sash Windows & Entrance Door
Renovating a traditional, Victorian townhouse
Following a long and fruitless home search during the lockdowns of 2020, Mr & Mrs Lewis were delighted to finally secure this charming Victorian semi-detached property in a Gloucestershire town. They recognised however they would have lots of work ahead of them, as Mrs Lewis describes,
"the old windows were neither beautiful nor insulating."
"I knew of Timber Windows already, then coincidentally, a well-timed flyer landed on the doorstep, and that excited me to proceed with the first, and most dramatic upgrade; the front of the house."
This included two sets of bay sash windows, a further sash and a new front door. All are finished in the shade of 'London Grey' providing a striking contrast with the ornate stone surrounds.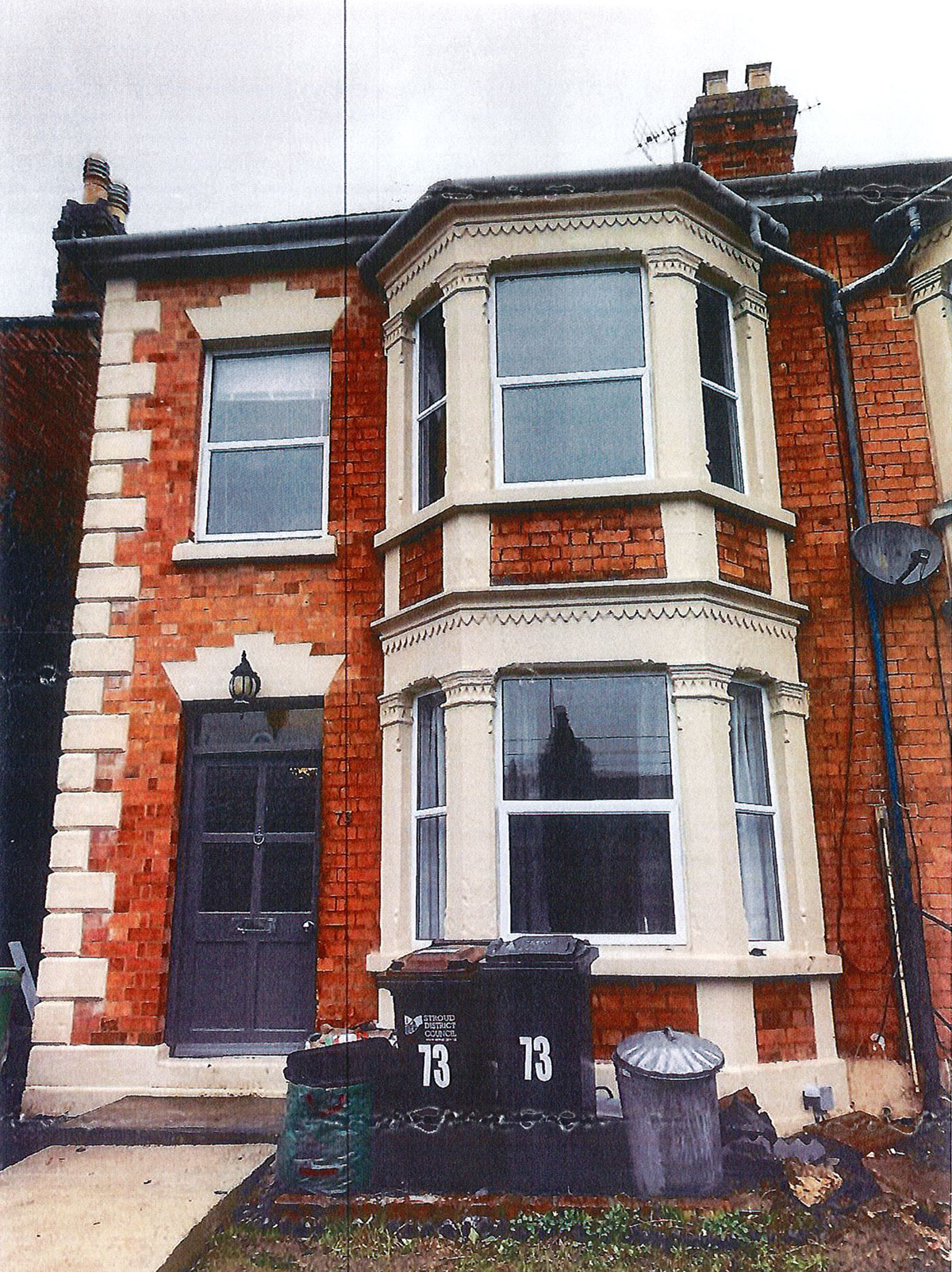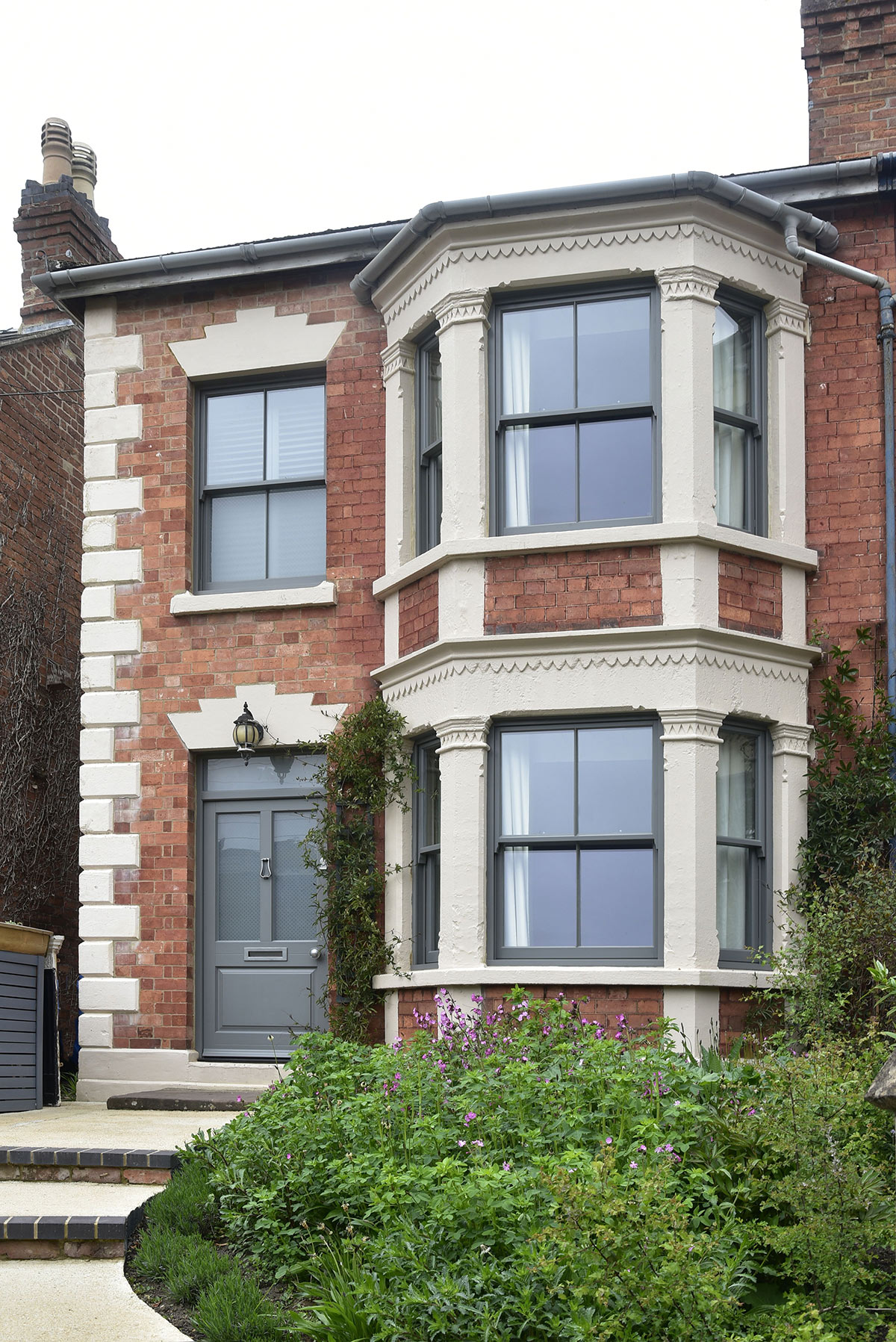 New Timber Windows that improve heat retention
Mrs Lewis delights at the outcome,
"it has had such a remarkable effect on not just the appearance, but how you really rely on windows for insulation or ventilation, and just opening and closing a smooth sash or door with gravitas, is a total joy!"
"With the front of house project being such a triumph, we returned a year later to do the rear windows; these in even worse condition, with old sash windows broken and leaking. We now have a very toasty house."
"Front to back the house is transformed, looks incredible and feels secure."
"The effect is so transformative that the house beams with being beautiful again"
"The team are so professional and give the very best of themselves from start to finish"
"I believe it is one of the best investments to make a house appealing and stylish, as well as practical, and Timber Windows deliver all that with great service"