East Sussex
Cottage Casement Windows and Entrance Doors
Mrs Blaker is the third generation of the same family to have lived in her East Sussex home which dates back to the 1500's.
A building that originally started its life as the laundry to a nearby mansion house, has been added to and extended throughout the years since becoming a residence.
Mrs Blaker explains
"the house had some original windows and others that had been replaced over time; some of them had started to rot and just needed replacing throughout."
"We'd lived with the original windows for a long time, however they were beyond bearable."
"The bedroom window was so rotten, that every winter we used to go sleep in the spare bedroom on the top floor of the house."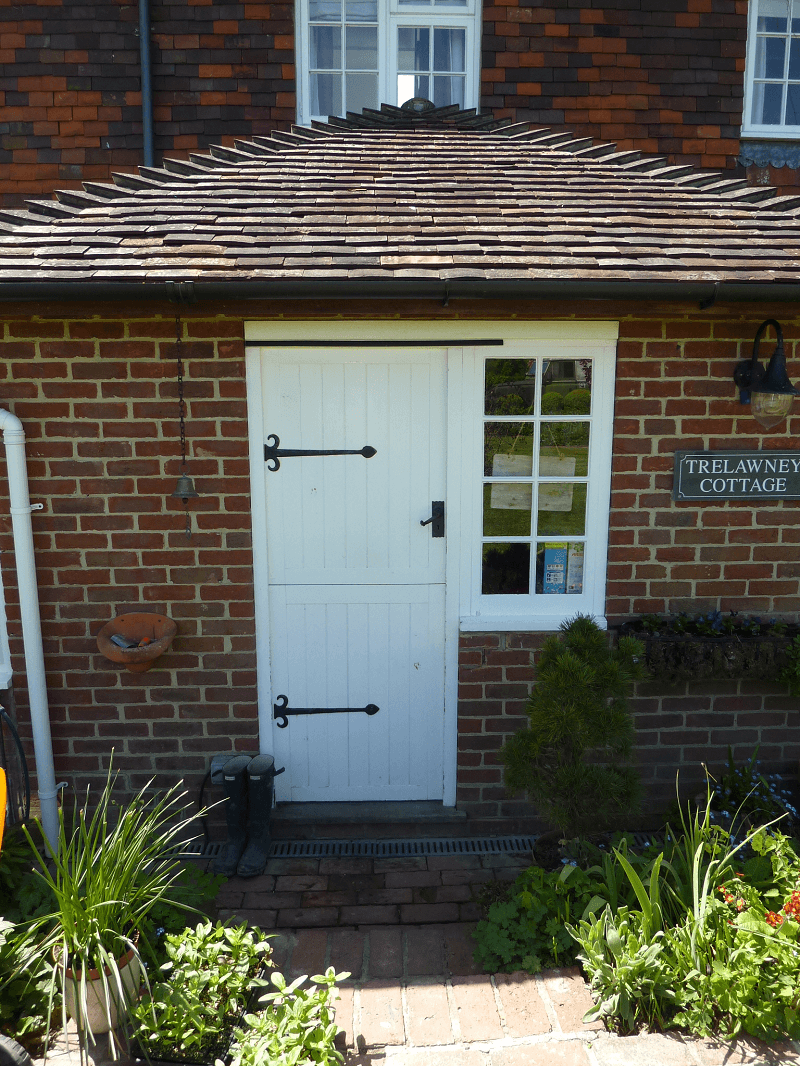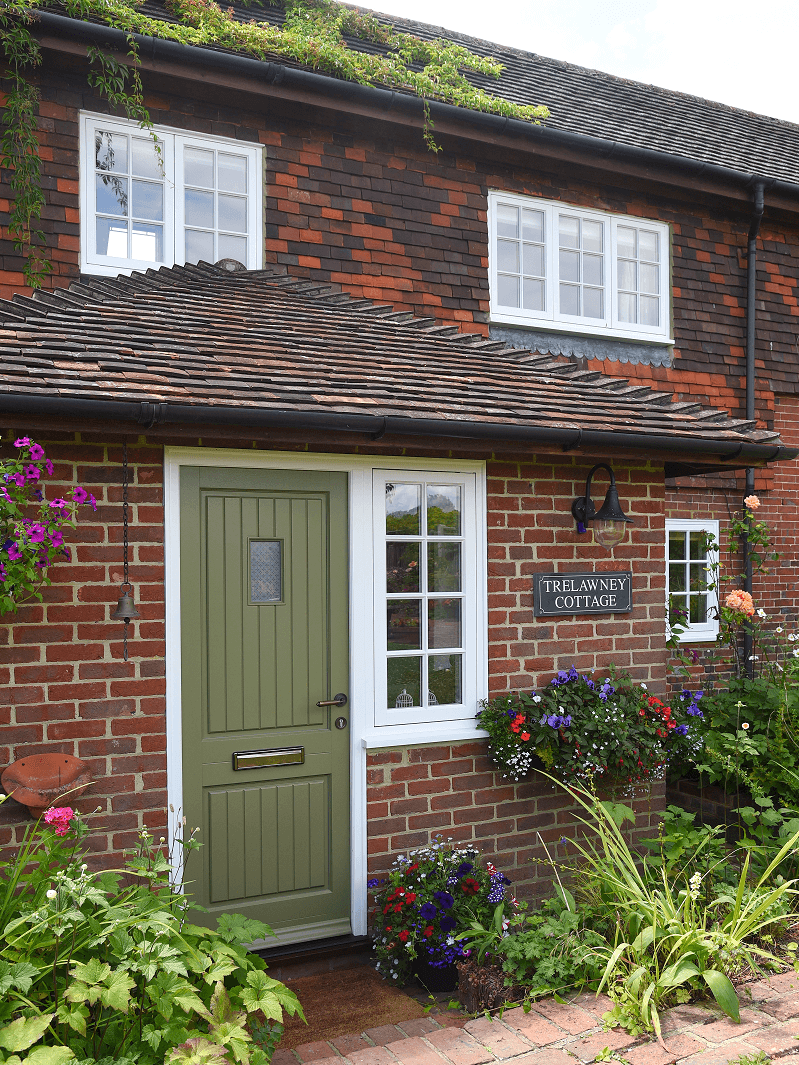 Helpful advice in the showroom
"We visited Timber Windows of Horsham several times – it's a big decision to make, and we wanted to get it right – Andy was very helpful and accommodating."
A number of Cottage Flush Casement windows manufactured in Engineered Meranti Hardwood and finished in White with 27mm astragal bars were chosen, along with two single entrance doors. Both timber doors are finished in an earthy shade known as Verdi, have Etched Star glass and various Bronze finished Samuel Heath ironmongery items.
Keeping warm
As well as the rot and the general deteriorating appearance, Mrs Blaker wanted to improve the enjoyment of their home,
"we wanted to replace them to keep the house warm, as the old windows weren't doing this."
"I'm really very pleased with them"
she summarises.